Powering Next Generation Enterprises
Quantum Networks Switches simplify network deployment management, enhance security and minimize troubleshooting. Our low-latency, non-blocking architecture provides reliable throughput and performance for the most demanding applications. Our range of switches spans from Access, Aggregation/Core, Data Centre and Industrial Switches. All the switches can be managed through On Cloud Rudder, Device GUI or On-Premises Rudder.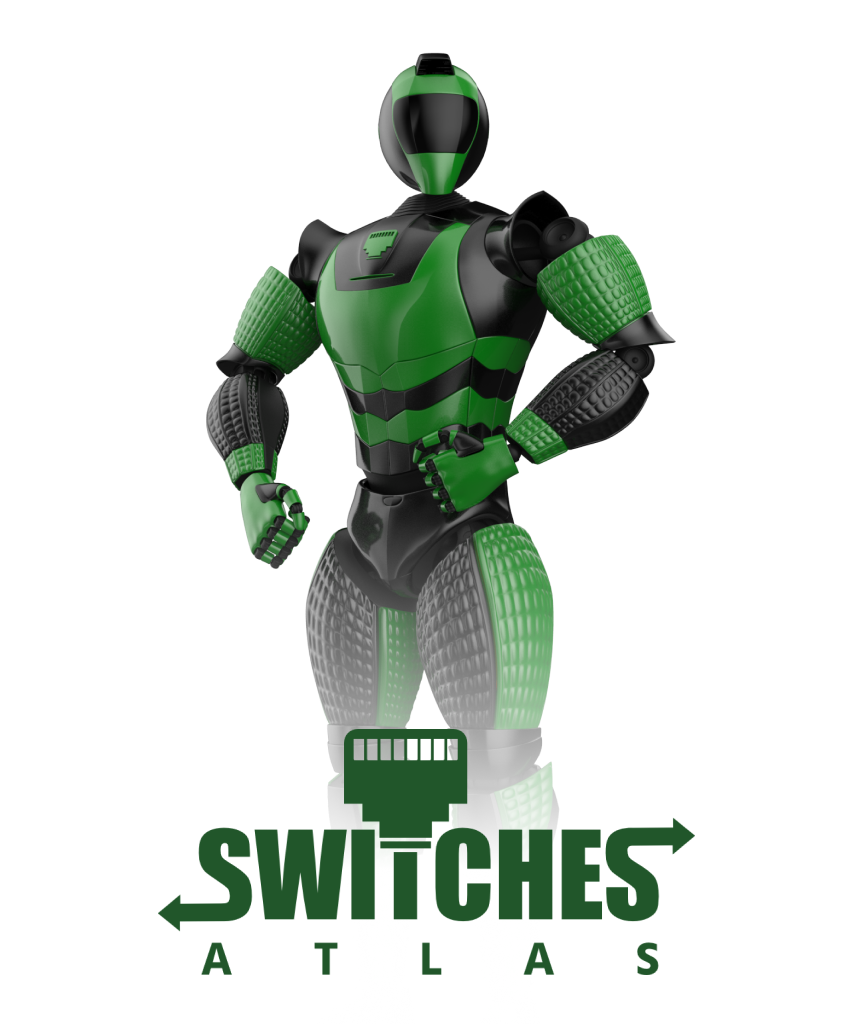 Wide range with PoE/Non-PoE/RPS/Fiber options
Quantum Network offers a wide range of PoE (Power-over-Ethernet), non-PoE, RPS (Redundant Power Supply) and Fiber port options for Switching Solutions. Each one is unique on its own for the suitable requirement. The range varies from 8-port, 24-port Switches upto 48-port Switches with a Watts budget of 130 to 740 Watts according to the requirements.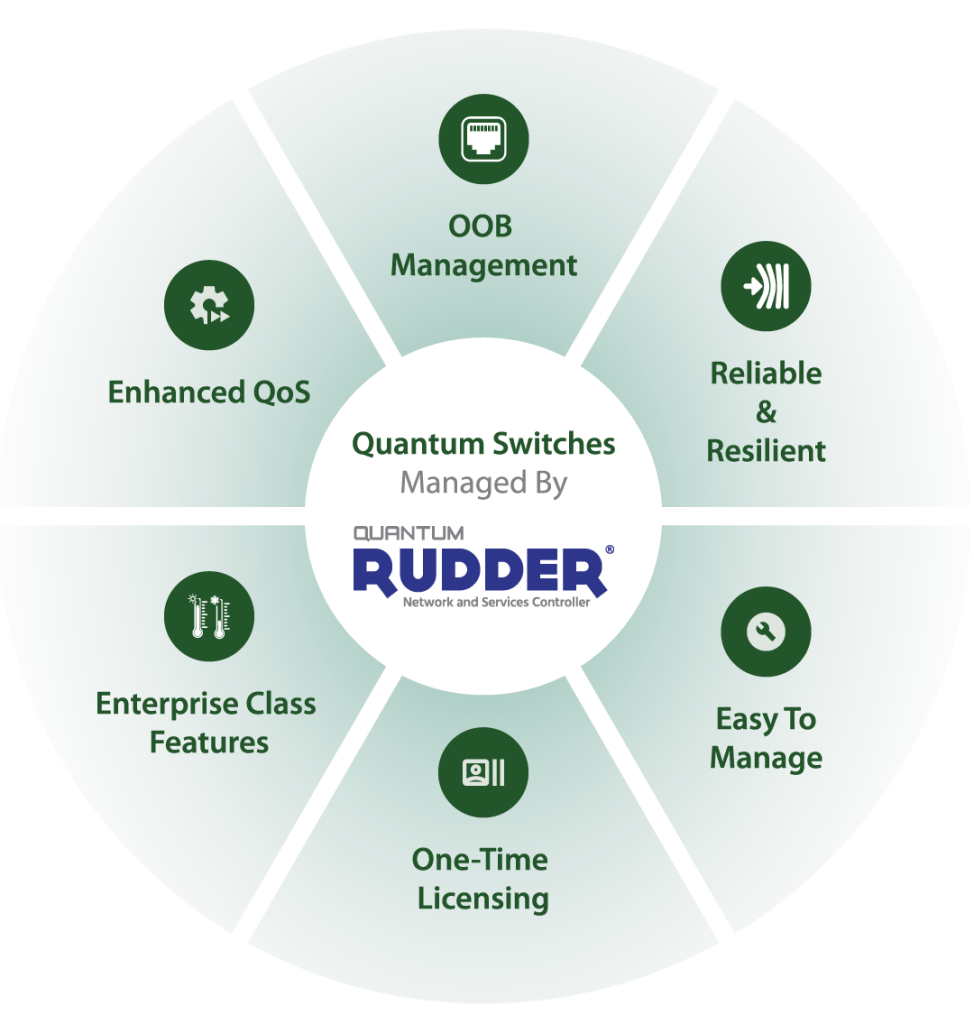 Loaded with Advanced Features:
Quantum Networks Core Switches are engineered to meet the most demanding requirements for recent times to deliver concurrent non-blocking line-rate performance on all ports. These switches support a rich array of layer 3 routing protocols to offer a range of high-availability hardware and software features and optical communication on both access, uplink and staking ports.
Quantum Networks Enterprise Switches are designed to offer scalability, stable performance and flexibility ideally suited for enterprise access deployment. These switches provide full stack of enterprise features spanning from layer 2, layer 3 and stacking. Enterprise switches allow seamless interoperability with Quantum Networks Wireless products to provide unified wired and wireless network access.
Industrial switches allow deployment of ethernet switches in demanding applications and novell applications in manufacturing, smart cities, grid automation and many more field uses. Industrial switches offer redundant power supply, PoE out options and optical uplinks. Our range of Industrial switches offer resilient, high-bandwidth Industrial switches enhance performance with higher security, reliability, port density, Quality of Service (QoS) and lower Total Cost of Ownership (TCO) to meet these challenges.
QASA Switches utilizes store-and-forward technology and dynamic memory allocation to efficiently distribute bandwidth to each port. It offers exceptional performance, enterprise-level quality of service (QoS), advanced security measures and comprehensive management capabilities. This switch is an excellent option for expanding businesses that need improved performance to accommodate applications with high bandwidth requirements.
While meeting a wide range of speed and distance requirements, Quantum Networks optical transceivers provide ethernet connectivity. Compliant with Quantum Networks switches, full standards compliance. The Quantum ethernet optics family contains a diverse set of products designed to meet the performance and scalability demands of ISP's, Enterprises and SMB.
Quantum Networks Switches deliver the most seamless experience with Quantum Wireless APs and Rudder cloud controller to provide a cost-effective, high-performance, unified wired and wireless access solution.
Engineered to face Extreme Challenges:
Quantum Switches are designed to operate even in the most challenging environment, location, topology, or connectivity requirements. Quantum Switches are easy to deploy, manage and configure right out of the box.
Quantum Switches provide an ideal solution for enterprise and campus deployments, carrier, enterprise, aggregation, and small network top-of-rack
Centrally managed by Quantum RUDDER
Quantum Switches support Management through Quantum Rudder to allow the users to have an enterprise-class single point of Management of the entire enterprise network.
Manage all Quantum Networks products with an ease through the feature-rich Quantum Rudder management console without requiring any extra, unnecessary efforts to manage the network.