Quantum Networks Gateways delivers an unbreakable WAN connection over multiple ISPs, ensuring an always-on solution for enterprise networks. Stay connected, Stay secure and Stay ahead with our innovative network solution.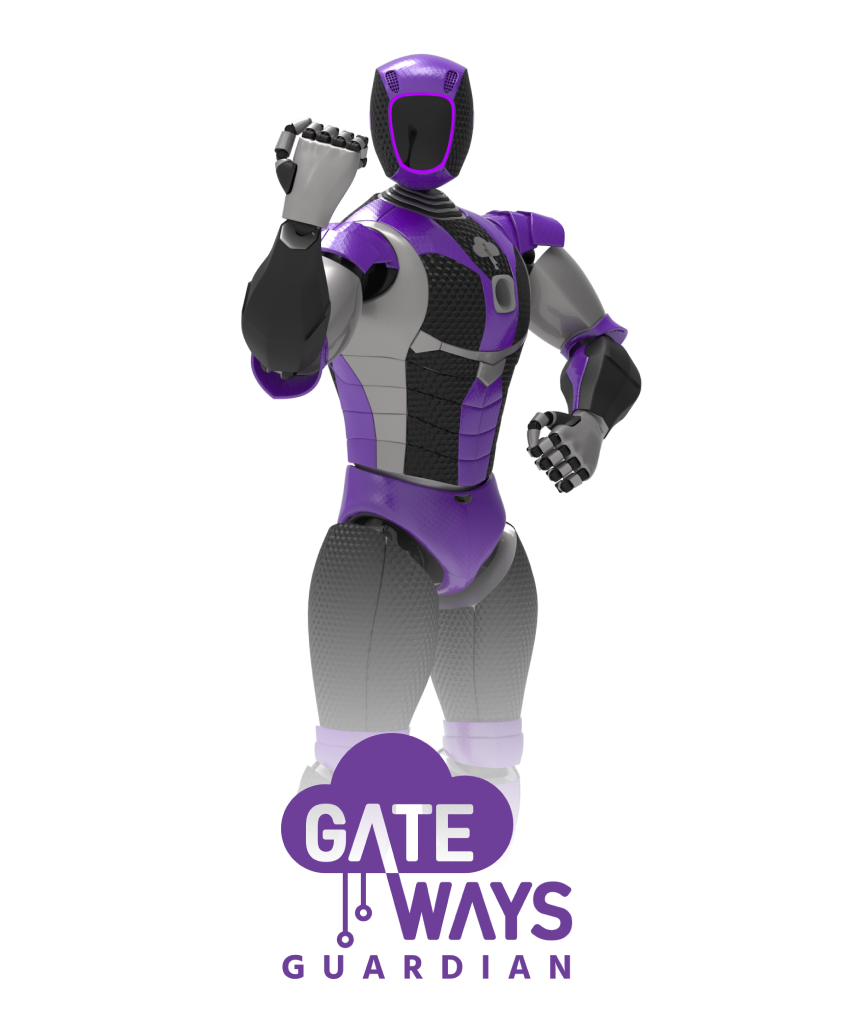 Quantum Gateways offer a reliable path for organizations to migrate from legacy MPLS based networks to secure and low cost Internet WAN networks to connect their branch offices and remote workers.
Customers can choose any mix of fiber, ethernet and USB modem connections as a WAN.
The gateway device allows multiple traffic management capabilities such as active-active link usage, application- and user-aware QoS prioritization and dynamic path selection to work around link blackouts and brownouts and increase the uptime for the Internet.
The gateway also offers site-to-site secure connectivity over Internet.
Manage from Anywhere, Anytime
Discover Quantum Gateways
Never down WAN Connections
Gateway device improves capacity and resiliency by balancing traffic across links. Multiple link aggregation scenarios for MPLS and Internet circuits are supported. In active-active mode, gateway balances traffic across circuits. Using active-passive or active-active-passive, customers can designate one or two active connection(s) and a secondary connection for reliability purposes. Regardless, should a brownout or blackout occur on a link, gateway device auto switches traffic to the best available link. Customizable management policies guide link failover, prioritizing applications so business-critical applications continue to receive the optimum capacity. Preconfigured timers determine fallback, preventing flapping from disrupting network operation.
Manage and Monitor upto Six WAN connections. QN-S-200 supports upto 4 Wired WAN ports and two cellular (USB) WAN ports. Administrators can implement Link Load Balancing policies based on various protocols to optimize WAN usage and steer traffic to links in accordance with corporate needs.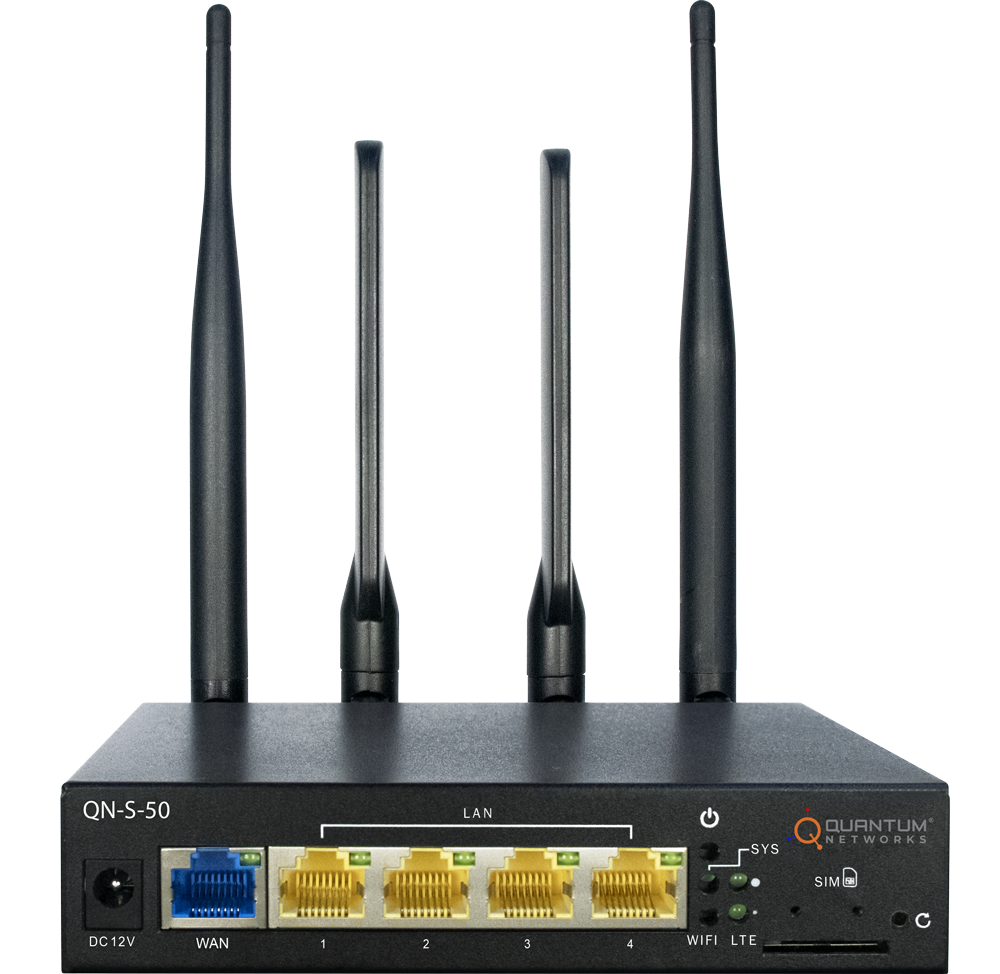 QN-S-50 provides WAN on ethernet and the usage of cellular connection as a backup for main line connections. It  supports dual mode connections. It can be operate in masquerade or IP forwarding mode.
Manage and Monitor upto five WAN connections. QN-S-100 supports upto 4 Wired WAN ports and one cellular (USB) WAN port. Administrators can implement Link Load Balancing policies based on various protocols to optimize WAN usage and steer traffic to links in accordance with corporate needs.
Without local IT personnel, branch deployments have long challenged IT, requiring remote network and security appliance configuration and personnel visits on-site. Quantum Gateways addresses branch challenges with zero-touch deployment. The gateway device only need power and an Internet connection to become operational. Once on the Internet, gateway automatically connects to the nearest Rudder cloud controller and configures themselves.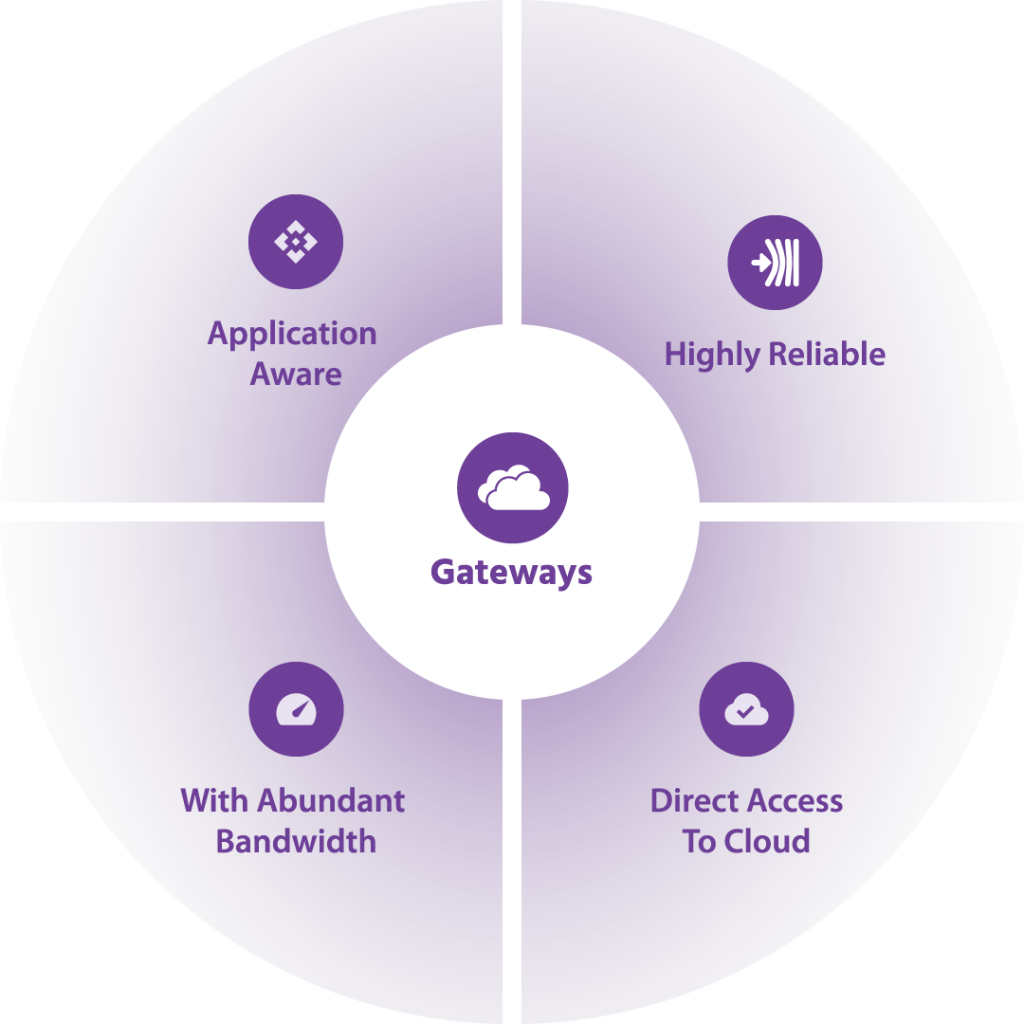 Gateway device monitor link utilization and dynamically selecting the optimum link based on preconfigured network rules. Using gateways outbound policies, services or applications can also be pinned to specific transports, such as restricting business critical applications to a high-quality, symmetric fiber links and leisure applications to a lower-quality, asymmetric links. Quantum Gateways offer choice of devices with multiple WAN connections for failover and redundancy. Traffic can be steered across WAN links using various algorithms. They include:
   Weighted balance
   Traffic Overflow
   Session Persistence
   Traffic Enforced
   Link priority
Quantum Gateways also offer Layer 3 Routing protocol support including Static, OSPF(V2) and RIP (V2), Network administrators are able to easily deploy and monitor routing policies.
Monitoring and Observability
Quantum Gateways offer feature rich dashboards for link monitoring and traffic observability. This includes link status monitoring, Traffic per interface, Traffic per application or traffic per host. Rich logs allow for back tracing a incident.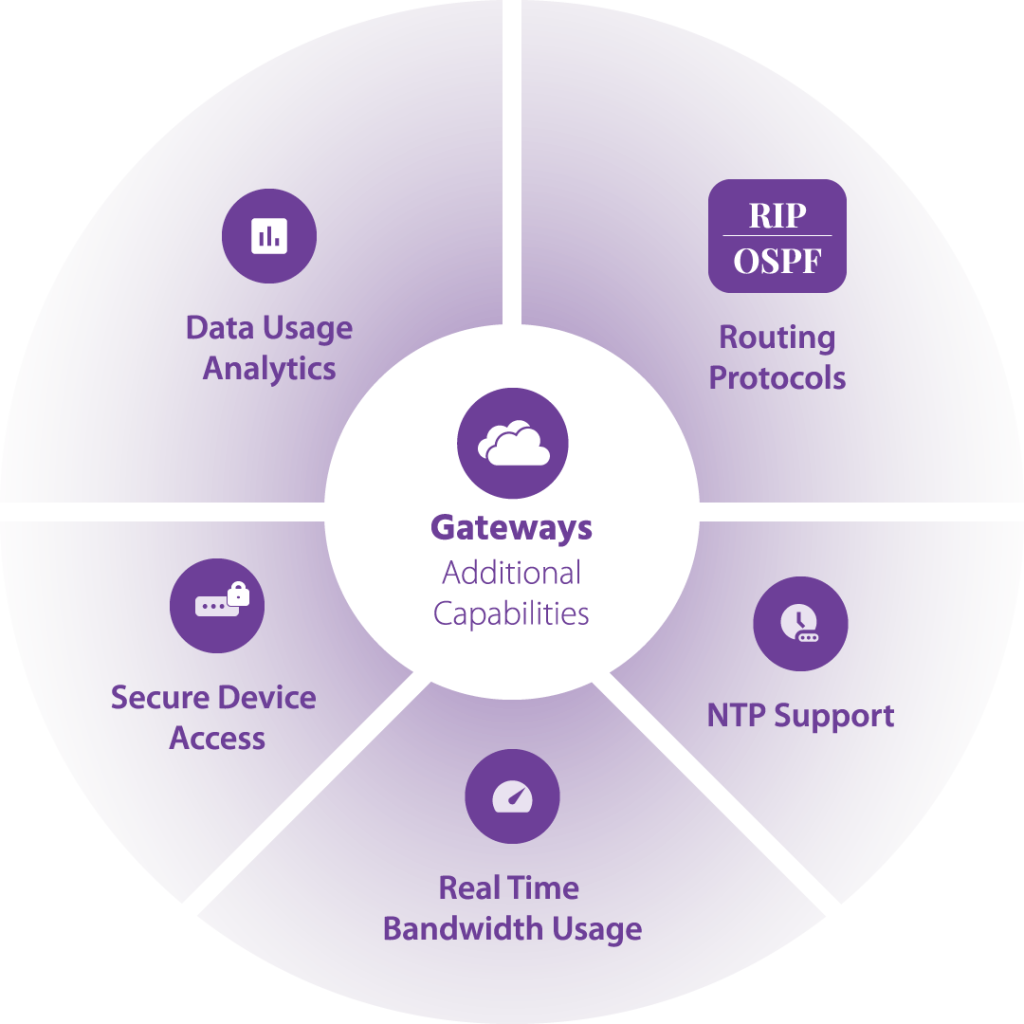 QBOND – Reliable Link bonding
QBOND offers reliable link aggregation based on per packet WAN steering. In the event of link is out of service session persistence is maintained for continuity of enterprise applications.
Networks administrators can also define and monitor security policies such as block port, protocols, applications or any other firewall policies. Gateways also support full NAS functionality to manage hotspots and integrate with radius for authentication and accounting.
Bandwidth Management and QoS
Gateway aligns network usage with business intent through Bandwidth Management rules. The rules assure that more critical traffic always receive the necessary upstream and downstream capacity, serving other traffic on a best-effort basis. Rules contain priority and capacity limits, if relevant. Administrators can modify or create rules, network-wide or per IP.
Inbound VPN traffic and tunneling protocols
Quantum Gateways also provisions for Inbound access by way of port forwarding and L2TP+IPSEC VPN server. IPSEC tunnels use advance AES encryption to encrypt network traffic. Gateways also support tunneling algorithms such as GRE/L2TP + IPSEC client to connect branch offices and Remote team members.
Integrated Quantum® Identity Manager
RUDDER-NSC has integrated Identity Manager to manage your enterprise users and devices.
Services Stack to get more out of your investments.
Quantum® Networks service stack to easily add, drop, and scale enhanced services to your Wi-Fi deployments.
QSMP - Service Management Platform to manage large-scale hotspots.
QPASS - Password-less authentication platform for going passwordless and shifting to certificate-based authentication.