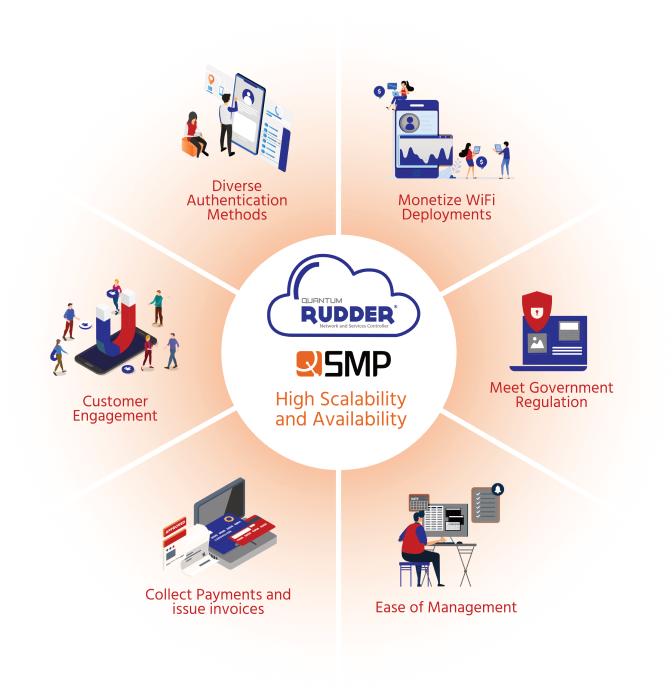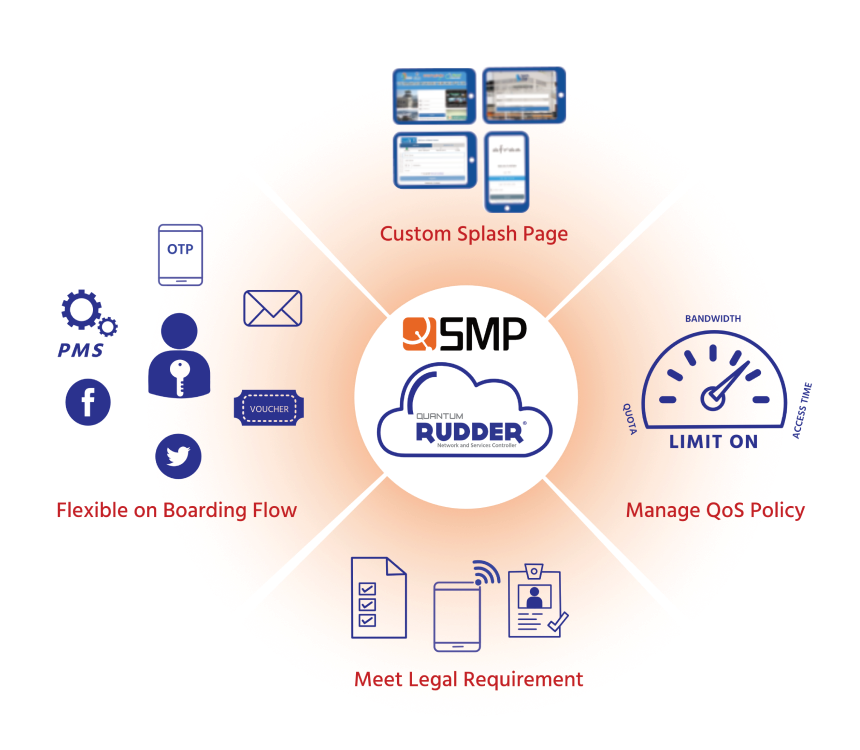 Manage Wi-Fi Hotspot Deployment at Scale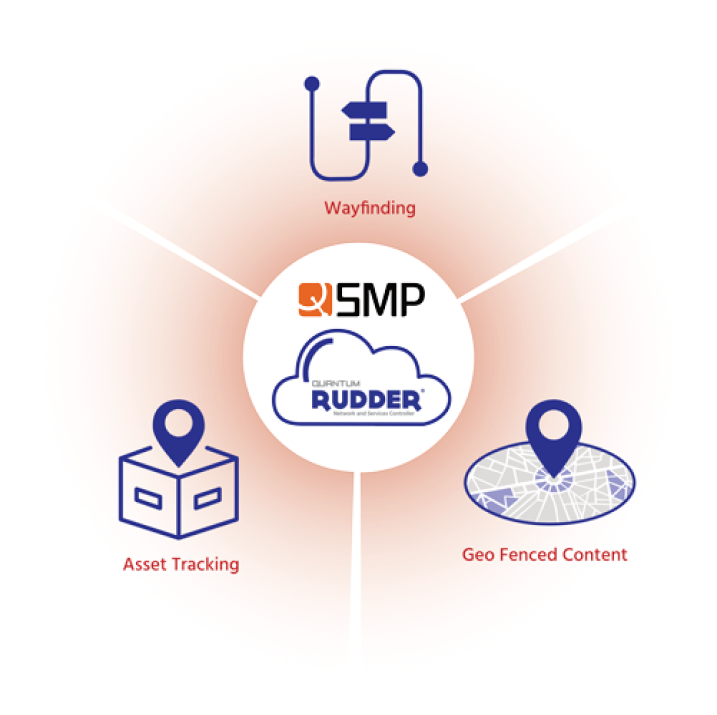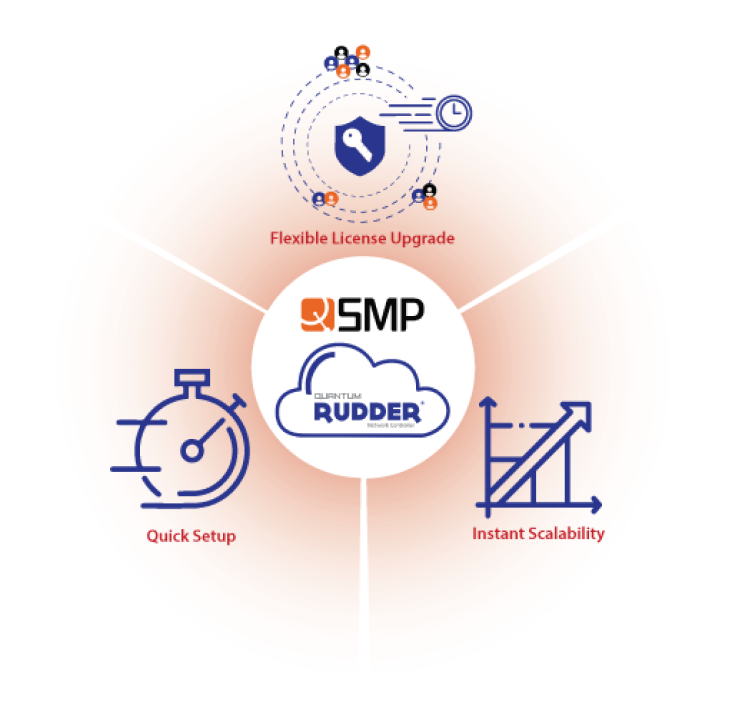 Build location aware solutions.
Manage cloud delivered service with elastic licensing option.

Diverse Authentication Method
OTP via SMS, Sponsor approval, Access codes.
Hotel PMS (supports FIAS and restful HTTPS API ).
Social login (Facebook, Twitter, and more).

Customer Engagement
Internet usage satisfaction surveys.
Customer engagement surveys.
Integrate with BLE beacons for enhanced engagement.

Monetize Wi-Fi Investments
Offer tiered services based on number of devices, data usage quota or throughput.
Serve advertisement prior to Internet Usage
Digital payments collection by integrating with various payment providers.

Ease of Management
Customizable splash portals.
Web-based manageable dashboard.
Easily configurable from the cloud.

Collect Payments and issue invoices
Supported payment methods Credit cards, Debit cards, e-wallets , UPI.
Issue tax-compliant invoices.

Meet Government Regulation
Obtain KYC as per government regulations.
Session Logs retention for six months.
Powerful Integration toolbox for Integration with:

Range of Property Management system for authentication and tiered billing.

Customized API integration with customer database. Some distinct use cases are authentication with Student databases for education institutes or patient databases for Healthcare providers.

VIP/Premier customer database for free or tiered service.
Extensions to suit your industry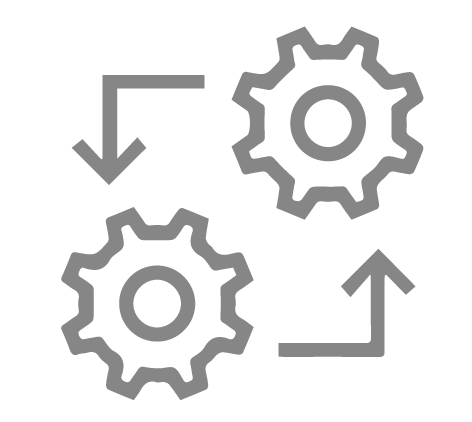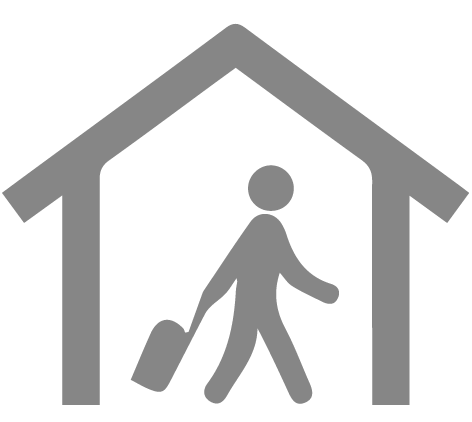 Guest room / Guest corridors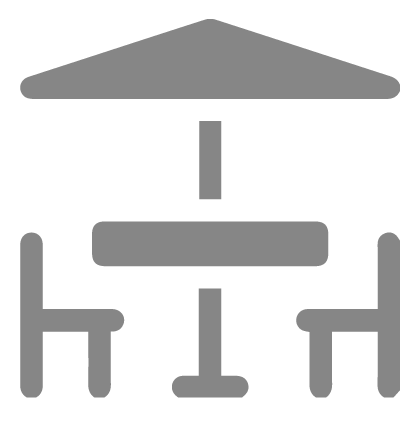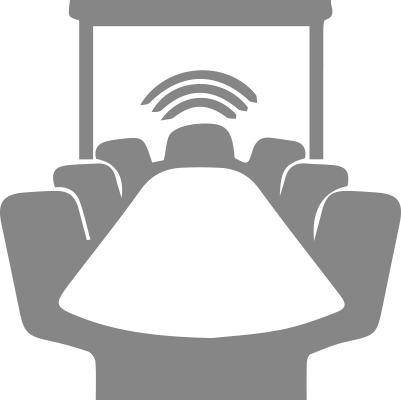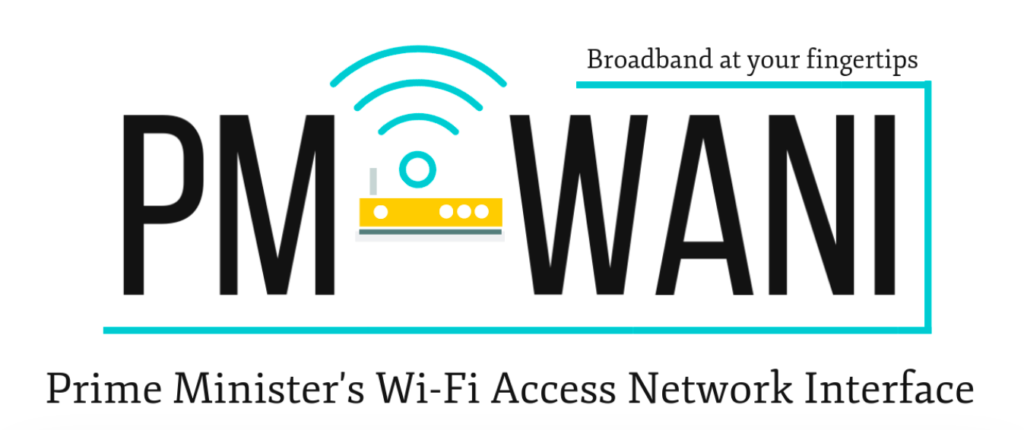 QSMP offers Wi-Fi service management platform including captive portal management and AAA servers